World Windows General Contracting Company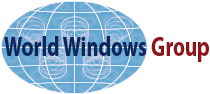 Location: Iraq
Website: www.worldwindowsgroup.com
World Windows General Contracting Company (WWCC) is considered as a continuation of Nova E.T.C which was established since March of 1984 with all its premises, offices & well experienced employees with its deep-rooted construction experience.

WWCC is an independent construction company, specializing in civil and electromechanical works. After 27 years of steady growth this company together with its sister companies can provide an array of construction services to include industrial buildings, water treatment and sewage treatment plants, utility installation and maintenance, environmental and remedial services, including management of hazardous and toxic waste; installation of underground utilities. Through the years we had built a very professional and reliable staff of engineers, technicians and skilled labors as well as a wide range of equipment and tools. Our sister companies under the group of World Windows do all the logistics required to serve our projects. Nova Industries is our new plant of 2 factories based in UAE is started its production for ERW pipes under the API standards in autumn 2010 together with another factory to produce oil and gas equipment.

Since 2001 WWCC became known for its perfection in the execution of water and sewage plants, networks and pump stations. Since 2004 till July 2008 we were involved in series of contracts for civil, mechanical & electrical works for the Extension of the existing Saba Nissan Water Treatment Plant at Sharq Dijlah (capacity of 55 million gallon / day) with Bechtel International Systems Inc. Our responsibility was to provide all professional and technical services, labor, field supervision, quality control inspections, equipment and materials and all other functions and operations including facilities, tools, safety equipment, construction equipment, materials, supplies & consumables. Afterwards we were involved in the Startup & Commissioning works; in 2006 we were awarded the contract for the Operation & Maintenance of WTPs & WWTPs of the North Central Region of Iraq.

WWCC branch in Erbil- Kurdistan, has a full credit for the project of our new lighting showroom in Erbil which belongs to ELENORA, the two floor Showroom with its offices and wide façade became one of the most beautiful features in the city, the project took ten months of continuous work by our professionals and experts and supplied by modern designs and equipment.

As a leader in the construction industry, the WWCC team searches for new and improved methods and technologies to assist utility owners and managers, and other construction professionals in their quest to meet the multitude of challenges found in today's open and competitive market place.

We invite the international companies that intend to work in Iraq to rely on WWCC as being a professional contracting company of high quality and perfect performance; they should not worry about security issues as this would be part of our liabilities.


What Do We Do
We do all jobs related to infrastructure works
• QA/QC Plan
• Environment Health & safety Plan
• Security Plan
Apply to all civil, mechanical & electrical works
Projects
Today we are involved in the execution of the intake of Rusafah water treatment plant in Baghdad, the intake is 70X55 m and has 15 pumps each of size 10000 m3 per hour, the scope of work is a turnkey project including civil & electromechanical works, the design and supply of the electromechanical parts is provided by Degrémont - France.

Recently we signed the contract for the electromechanical works of Rusafa water treatment plant project this includes the installation of sixteen clarifiers and two gravity filters and five substations and power rooms, two pumping stations, chemical rooms and all other utilities in addition to the outdoor lighting. Commissioning and running the project.

Project capacity is 910,000 m3/day; the project is designed and supplied Degrémont - France.

Other projects:
The operation & Maintenance contract covered the following sites which are located in the North Central Region of Iraq:-
• Baghdad Wathba WTP
• Baghdad Wahda WTP
• Karkh Sewage Lift Station
• Mandilee Irrigation Pump Station
• Sharq Dijlah WTP
• Rustimayah North Waste Water Treatment Plant
• Rustimayah South Waste Water Treatment Plant
• A Hospital - executed civil, mechanical and electrical works